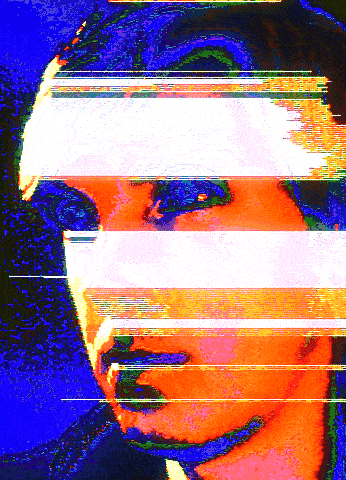 About
There is no darkness; electric and burning; a blinding forever of lost moments; we are shadows in static; rotting stars of tomorrow.
Daniel Murray is an Irish digital artist and computer scientist. His work focuses on the dream space of digital worlds; Exploring the emotion and mythology of our digital lives and associations with technology through nostalgia, video games and the web.
Recent Projects:
Ozwomp Series, a of digital works exploring the nature of isolation and video games, and the implicit otherworldliness of manufactured spaces; includes, Ozwomp is Arriving (2020), Ozwomp's Voyage (2021), Ozwomp in the Gif Gallery (2022).
MoMG, the museum of modern gifs, a virtual gallery containing infinite rooms of arbitrary images (2021).
MelonLand, a personal homepage and open virtual studio, operated as a staging ground and showcase for developing projects (2016-present).
Snake Rooms / MelonEngine, a tool and method for creating high speed virtual spaces that can be explored in a web browser (2020-present)
Awards:
2022 - Irish Arts Council, Agility Award, towards new digital work.
2022 - Irish Research Council Sponsorship, for Ozwomp in the Gif Gallery via PULSE
2022 - Cork County Council Creative Artists Bursary, towards new digital work.
Education:
2019-2021 - MSc. Serious Games & Virtual Reality - Glasgow School of Art, Glasgow, UK. Dissertation: An Inquiry into Designing Metaverses
2012-2017 - BSc. Computer Science - University College Cork, Cork, Ireland.
Memberships:
Sample-Studios, Cork, Ireland - 2022-present
Visual Arts Ireland - 2022-present